O'Neil's Sandwich and Coffee Bar has been serving up delicious meals and catering to customers with discerning tastes for over seventeen years. The menu of O'Neil's today offers diners a comprehensive breakfast and lunch selection ranging from the traditional to the innovative. In addition, O'Neil's has created a difference in the community by offering a wide range of catering services

O'Neil's Sandwich and Coffee Bar is a great place to meet your friends and enjoy a family friendly atmosphere where great food and drinks are always available.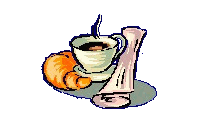 Call in your order and we will have it ready for you!!!


Contact
Opening Hours
Open daily from 6:30AM to 3:30PM